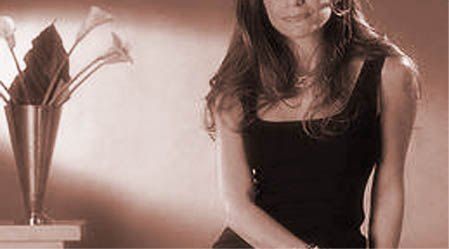 We've been deciding on how to create a new invite for a girl's 18th birthday. The mother of the girl wants something different. While the usual invites say something like, "I'm 18 now, you're invited" and all that shit, the mother wants it done in as unique a way as possible.
And we're wracking our brains because all our brilliant ideas are being turned down.
What's wrong with these title suggestions?
I'm 18... I'm legal now.


I've just turned 18, so come and pop my cherry!


I'm 18 and ready for some action. Come join the fun!
The girl's mother is no fun at all. I don't see anything wrong with these suggestions, but there she is, angrily stomping around the room like one of those lead characters in
Jurassic Park
(I'm not talking about the humans).
For example, she's raising hell about the "cherry" part. What's wrong with the cherry? It's going to be a great bash, so it's fair to assume there would be lots of cakes and fruits, so what's wrong if I'd assume there would be cherry in a salad somewhere? Sure, it would be okay to replace the fruit with, say, mango or banana, but anything else wouldn't sound "girlie" enough, would it?
"I'm 18. Come and pop my mango" doesn't sound so right, does it? Would you go to a party of a girl that says, "Come and pop my mango?" Come on.
Maybe there's something wrong about it that I just couldn't put a finger on.
But for the meantime, the mother wants us to suggest something unique about the humongous cake. That gets me so excited, because I'm thinking about suggesting we sedate and bury a dozen small guinea pigs inside the cake. And then at a signal, maybe we'd use something like an electrode, we'd wake up the guinea pigs, and they'd all be crawling out of the cake
at the right moment
. Their faces would be covered with icing, and they'd be sniffing their way on the table. I'm sure they'd be so cute they would delight the guests.
Darn. I'm so good I can kiss my own ass. I bet the mother will just
love
it.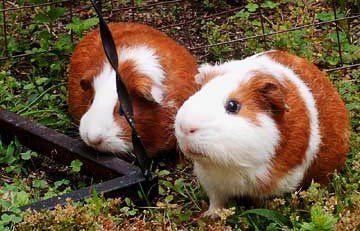 [Guinea pigs make for a delightful cake.]

***
For similar posts, see
Essential Cruelties
.
Tags: